Join us Friday, August 16th for the very first party!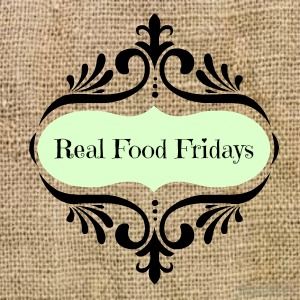 Here's a great reference from Food Myths:
Do you ever think
about how far the food you eat travels?  Who grew it?  Who picked it?
How much in processing it's been through before you took a bite?
Real Food is:
-Supports fair farmworker wages
-GMO Free
-Little to no processing/processed ingredients
-Supports local markets/vendors and isn't transported long distances to get to my plate
-Honors fair trade principles when I buy from other regions
-Meat
and dairy should be humanely raised and on real food themselves-Not
genetically engineered feed, drugs, hormones and antibiotics.



Co-hosts for this healthy hop are
This is our normal way of living but we hope to share with more people.  I see all of these recipes for cookies with oreos inside, cupcakes with twinkies inside and even candy bar shakes.  It makes me want to hurl!

We are offering co-host spots for Real Food Fridays.  There is no fee to co-host.  You'll just need to follow the guidelines each Friday.  Interested?
Email   mari_backtonature@yahoo.com  with the subject "RFF"