Solar energy and its application is far from being limited. It is a clean source of energy that is not detrimental to our health yet proofs to last long till the existence of man is over. Solar energy is tapped from the sun and is then converted to different other form of energy for use. It can be converted to electrical energy to be used in homes and houses. The cost of installation is of long term basis and many relish the chance of producing their own power and as well as the option of reducing power bills altogether. Solar energy is not new to mankind and humanity but as solar companies are now proliferated and start exploring new ways to expand business, it is very important for everyone keen on solar energy for powering homes to know better about what they want and which company they should give the job to. This article will guide you on what to be sure of and things to demand from solar companies when choosing one.
Solar system and Design
In today time choosing the right solar system for home is very tough as solar systems are designed according to your power needs now and in the future and as well as your building roofs. Your company must duly analyze your roof and energy needs to come up with a suitable solar panel for you and hence the quote for you. You must be sure the system are of good quality and be mindful of the contracts you are signing. Ask and get guarantee for the amount of electricity to be produced from the solar system and what to do if it falls short of the promised amount. 
Appropriate inverter type and technology
Ask the solar company of the type of inverter they are willing to use and reasons for it. Inverters are of different types such as Optimizer, Micro-inverters and Single String Inverters. Each of these inverters have their pros and cons and you must be aware of them all. You might have to choose the best for yourself after consulting with the solar company.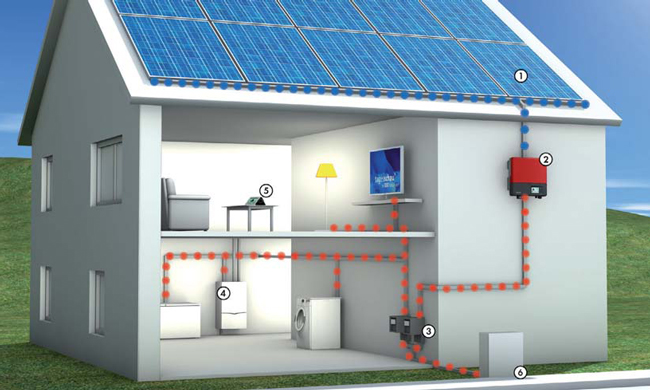 Quality Standards
Quality should not be compromised for anything even for price or cost. This is important and you must go for companies with top notch quality solar systems. Ideally, solar systems on roof should last twenty years and it is essential that the company is strict with standard and monitor their workers that install the system for good quality work.
License and Permits
One very easy way to filter off bad and fraudulent solar companies and firms is by requesting and researching on their permissions and licenses to work in your country or region. Every country has their standard and permits of for practice. Your installation must conform to local building code and necessary agencies to be safe.  Always ask for permits and licenses and deal with genuinely licensed companies.
Roof Protection
Since home or house solar systems are installed on rooftops, it is necessary to be sure if your roof is good enough for such installation and the protection of your roof from leaking.  A golden room is that your house roof must have at least 10 years left on to be fit for solar system installation. You may have to re roof if it falls short of this. Also very important is the issue of roof protection. You don't want to install a solar system and then spend money on leaked roof. Go with companies that parade careful workers as installers and be sure they will pay if any damage is caused to your roof while installing the solar system.