Garnishing and cooking with flowers is back as a tendency again. All edible flowers add some colour, different flavour and texture to savoury and sweet dishes. They were very popular in the Victorian era. Nowadays, many chefs and innovative cooks use flowers to add some elegance and exotic look to their dishes. There is one essential rule when using edible flowers - keep the meal simple, don't put many different flavours, аs they will overpower the gentle taste of the flowers.
General Rules When Using Flowers in Cooking:
Be careful, not every flower is edible, some of them can make you very sick.

When you are in doubt, don't eat it

If you grow the flowers in your own garden, do not use chemicals and pesticides on them

Please, never collect flowers growing by the roadside

Remember to use edible flowers sparingly in your recipes because some of them can provoke digestive complications

Pick young flowers before the sun becomes strong, that's how the colours and flavours will be more intense

Use flowers as soon as they are harvested for best results or refrigerate them in a plastic bag for few days.

You can also dry or freeze them for desserts or infusions

Remove small insects and beware of bees from flowers by putting them in a bowl of cold water with salt and dry on paper towel

People who suffer from pollen allergies, should not eat flowers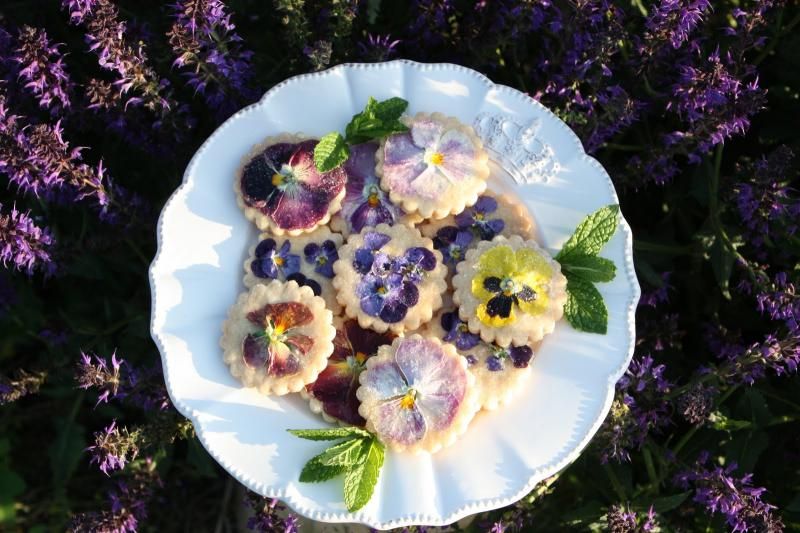 Edible Flowers You Can Find in Your Garden:
Bergamot – it has a strong spicy scent. You can make a good tea and add it like an accent to bacon, chicken, rice and pasta

Chrysanthemum – perfect to colour your cream soups, fish chowder and eggs

Daisy– doesn't have strong flavour but its petals make an interesting garnish for fresh salads and cakes

Elderflower – this plant is used to make wine, homemade juices and cordials. It can be dipped in butter and fried deeply

Hibiscus – you have to try the refreshing citrus flavoured tea with hibiscus enhanced by rosemary

Hollyhock – great decoration to cakes when crystallising its petals

Lavender – if you flavour it with sugar, vinegar or honey, you can use it in cakes, biscuits, as an ingredient when preparing roast pork, lamb and chicken.

Nasturtium– its brightly-coloured flowers are good in pasta dishes and salads. The whole flower - leaves, and buds can be used to make the flavour milder

Marigold – the intense colour and peppery taste are useful in soups and puddings. You can dry its petals and put it in vinegar or oil/butter

Rose – Yes, all roses are edible, petals can be crystallised and used to flavour drinks, sugar and even icing for summer cakes.

Sweet Violet – its delicate flavour is suitable for sweet or savoury dishes. Use candy violets and pansies to make a garnish on soufflés and cakes

Tiger Lily – the delicate flavour and fragrance enhances salads, omelettes and can be used to stuff fish

Apple Blossoms - they have a delicate floral aroma and flavour. Apple blossoms are a nice ingredient in fruit dishes and can easily be candied to use as a garnish.

Fuchsia - its blooms have a slightly acidic flavour. The graceful shape and explosive colours make it ideal as a garnish. You can also eat the berries.

Angelica - the seeds and stems are used in liqueurs and the young leaves can be put in a green salad. Angelica has a celery-like flavour and it is perfect with fish. Many people in Finland and Greenland, consider Angelica as a vegetable and eat the stems raw or sometimes spread with butter. They also make tea with the leaves.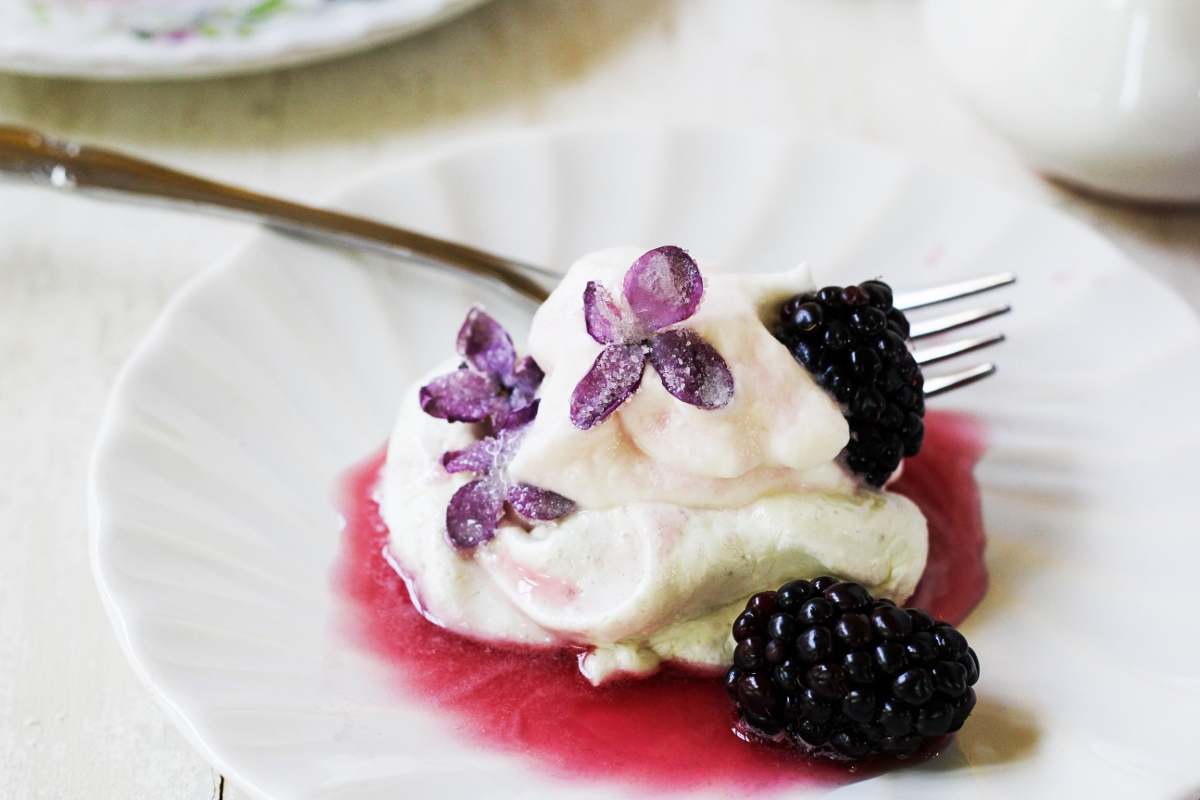 Cooking with flowers is very interesting experience. It adds elegance and tenderness of the dishes. But beware if you are not sure how and what plants to use. Ask trained gardeners who have a long practice with all kind of flowers, herbs and trees. Try new things and enjoy life, but always be a little cautious and reasonable. I wish you success and delicious meals!
Save