Greetings!

Though I have many indoor and outplants but this winter, I am planning to remodel my kitchen with some indoor plants especially the veggie pots etc. In this regard, I am thinking to put a few pots near the window in this way. Do you think it is the only way to place plants in the kitchen or should I also hang them around the countertop? Share your ideas with me.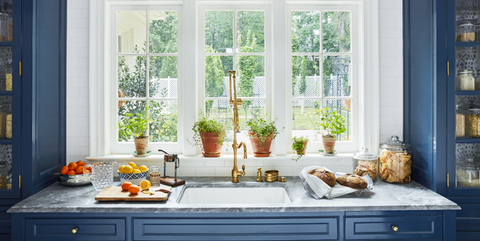 Secondly, as I am thinking to remodel a kitchen that's why I also want to respray. As I am bad at painting and fixing cabinets that's why I am thinking to get kitchen renovation service from here but I am little confused about the colour combination especially when I am using green plants there. I found the following ideas on the internet but it would be great if you share more ideas with me. 




I am waiting for your suggestions.